Victoria Group among the biggest net exporters in Serbia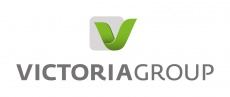 On the last day of March, a study on the biggest exporters and net exporters in Serbia was presented at the Tanjug press center within the "Arguments" forum, and a panel on the subject "How to Stimulate Export" was also held.
The study was conducted by the Business Info Group according to the Customs Administration and the Business Registers Agency data. On the list of the 30 biggest net exporters in 2014, two Victoria Group members are among the top ten – Sojaprotein in 5th place, with a net export of EUR 61 million, and Victoriaoil in 9th place, with a net export of EUR 49 million.
"Further growth of net export is of the utmost importance from the standpoint of payment and foreign trade balance, as well as the creation of added value" said Prof. PhD Zoran Jeremić, author of the study. The greatest potential for growth in net exports was identified in the sectors of the food-processing industry, auto parts industry, and production of electrical appliances.
Victoria Group, and the Sojaprotein and Victoriaoil factories operating as its members, export processed agricultural products by processing domestic raw materials – soy and sunflower – into products of added value.