Sojaprotein's products on 5 continents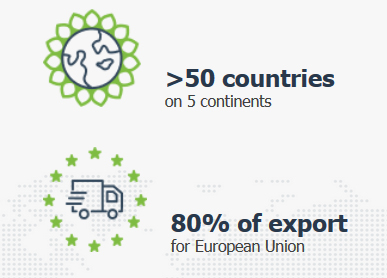 Sojaprotein maintains a continuous growth trend in exports of its wide range of soy products.
The export expansion has been particularly influenced by the fact that the company only processes non-GMO soybean.
The European Union countries are the most important market for Sojaprotein's products, accounting for 80% of the total export. Other important export markets are CEFTA countries and Russian Federation. Sojaprotein also increased significantly its presence in other countries around the world in the past few years. In total, its products are sold in more than 50 countries worldwide, including American, Asian and African continent.
Sojaprotein is one of the biggest individual net exporters in Serbia.